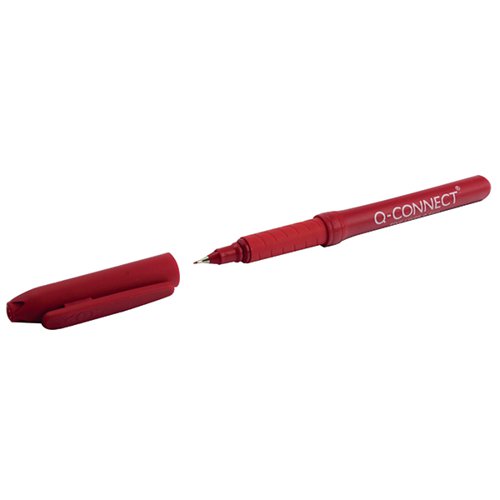 We have these in stock!
Manufacturer VOW
Manufacturer Ref KF25009
Fineliner pen perfect for writing, ruling and stencilling
Precise 0.4mm line width
Writes over 1,300 metres
Fine 0.4mm tip for detailed work
Barrel colour matches the ink colour to prevent confusion
Ink colour: Red
Pack of 10 pens
Description
This economical Q-Connect Fineliner Pen provides crisp and precise writing with smooth flowing red ink. The tip produces a thin 0.4mm line that's great for writing, ruling and stencilling. Each pen in this pack of 10 contains enough ink to write over 1,300 metres.
Specifications
Fineliner & Felt Tip Pens
Hexavalent Chromium (ppm)
Line Width - Minimum (mm)
Minimum Recycled Content (%)
Post Consumer Recycled Content
REACH Chemical Registration required (Y/N)
REACH Requires Health & Safety Data Sheet
Fineliner & Felt Tip Pens